Often overlooked by CCTV installers is the quality of the CCTV images during the hours of darkness. Its not uncommon for a system to be fitted, daytime images admired, but little or no thought is placed on checking and adjusting the system for night time recordings.
Correct illumination needs to be adjusted or added after the install of the cameras to give the customer an image they are happy with that will provide suitable evidence if required.
Night Time Monochrome Image
Use of both the cameras built in infra red illuminators and a small amount of low level external lighting will give good quality monochrome images such as the one shown below.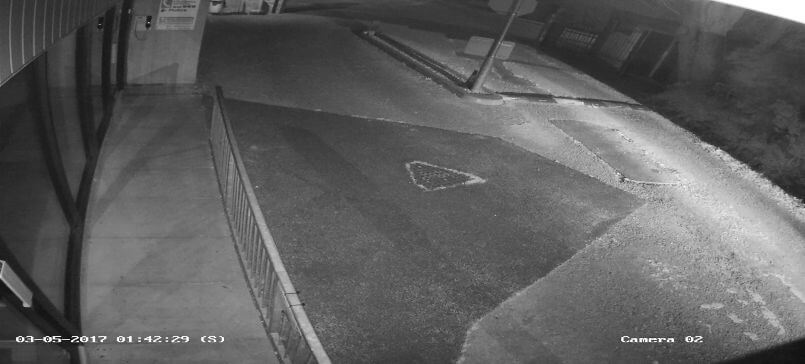 Typically the camera needs to be purchased based on the infra red required distance which can be 20-30 metres on a camera sited to a house side pathway or up to 200 metres for long range viewing on open spaces such as car parks.
Nightime Colour Image
If you can provide higher levels of lighting such as the image below which uses a large LED floodlight then the camera will be able to maintain a full colour image during the dark hours.